Rosalind Neale
Managing Director
Mobile: 0418 824 558
Email: info@nealerealty.com.au
Long acknowledged as a Real Estate Industry leader, Rosalind Neale is recognized for her integrity, honesty and quiet diplomacy by her peers and clients alike. She understands her clients and has a natural empathy for them, qualities that stem from her former careers in nursing, human resources and the hospitality industry.
In 1980 a family transfer to Adelaide opened up a wonderful career opportunity in real estate and, after only five years in the Industry, Rosalind won the prestigious REI/Advertiser 'Salesperson of the Year Award' for two consecutive years. She was also a finalist in the 'Telstra Business Women of the Year Award' in 1999.
In 1994 she founded her own company, which has enjoyed unprecedented success due largely to her infectious enthusiasm and sheer dedication. Over the years, Rosalind's satisfied clients have attested to her high standard of service and excellent communication in the many glowing testimonials, repeat business and referrals she has received.
Rosalind is one of Adelaide's few practicing female auctioneers. She has been successfully auctioneering since 1986 and has served as a Board Member of the Society of Auctioneers & Appraisers (SA) Inc. Rosalind is an ex President of the Real Estate Institute of South Australia and Board Member of the Real Estate Institute of Australia.
---
Peter Neale
Director
Mobile:. 0413 738 558
Email:. peter@nealerealty.com.au
Peter is Rosalind Neale's business partner.
After many years in the service industry, Peter started his career in real estate with a large company in 1992. Four years later he joined Rosalind in her business, bringing with him a wealth of experience and expertise.Peter enjoys being able to provide his clients with true personalised service – the kind of service that has given us our fantastic reputation.
He believes that only a smaller, specialist real estate agency like ours can give clients such special treatment.Peter is well known for his quiet confidence and professional approach. He places a great deal of importance on keeping up with market conditions and real estate trends.With years of experience under his belt, in all areas of residential and commercial sales, strata and property management, Peter understands and relates to the needs of home buyers or sellers, landlords or tenants
---
Rebecca Neale
Property Consultant
Mobile:. 0413 738 559
Email: rebecca@nealerealty.com.au
Rebecca is driven by delivering results. She is a natural high achiever who gains enjoyment from client and stakeholder engagement. Her career in property spans over 20 years in both the private and government sector. She has helped negotiate in compulsory acquisition, and sold a well branded investment property model on a national level.
During this time she has proven her ability to build positive working relationships and consult on all property matters across various levels and disciplines with excellent communication skills and a knack of building a strong rapport with people. She has a compassionate client focus and an excellent knowledge of the legalities of real estate transfers. This has made her a popular choice with both sellers and buyers alike. Her personal integrity and commitment to delivering great service is confirmed in the many glowing testimonials, referrals and constant repeat business she receives.
Rebecca believes that the two most important things in real estate are keeping in touch with what's happening in the industry and keeping in touch with people.
Her desire to achieve and drive herself and others to greater levels of success just seems to be part of her sales success.
Rebecca is committed to ensuring the needs of her clients are met and their goals achieved. She believes genuinely caring about the customers and clients in the area they work in can make anyone's property transaction a positive experience.
Rebecca has the experience and industry knowledge to find the right solution. She will get the job done even when the transaction is complex or the deadlines are tight. Rebecca's genuine love of people, outstanding communication skills and fun sense of humour and ability to get the job done make her the stand out choice when selecting the person to provide you with all your property needs.
---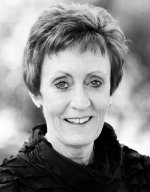 Julie Marr
Property Consultant
0419 865 254
Email: julie@nealerealty.com.au
Julie Marr is a valued member of the Neale Realty team with a wealth of sales and administrative experience spanning many industries including Advertising, Marketing and Building Construction.
Many years ago, Julie developed a love for the real estate industry and completed a certificate in Real Estate Sales and has been with the team at Neale Realty for well over ten years.Julie's vast knowledge of real estate sales' practices and procedures is an asset to Neale Realty.Her enthusiasm, service, commitment and dedication benefit both staff and clients alike.Communication is extremely important in any industry and Julie's professional and confident manner will be of benefit and assistance to you with all your real estate needs.
---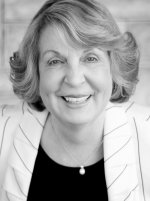 Raelene Schirripa
0402 795 202
Email: raelene@nealerealty.com.au
Raelene is a much loved and respected agent who, for over 18 years, has been helping people to buy and sell homes in and around North Adelaide.
Her friendly unassuming manner, readiness to listen and deepest desire to serve have earned Raelene many lifelong friends.  They'll tell you they wouldn't dream of selling with anyone else and are only too happy to recommend her to colleagues, family and friends.Whether your home is a multi-million dollar mansion or a modest cottage, you can look forward to the same attentive service and fresh approach to marketing from Raelene.
Expect honest feedback and matchless skill in negotiating the best possible price, whatever the prevailing market conditions.With a background in interior design and decorating, selling off plan has become something of a speciality.  From buying a new place to styling the family home for sale, Raelene brings floor plans and colour schemes to life.  And the best part is she will organize tradespeople and cleaners, so you don't need to worry about a thing!Raelene's energy, integrity and understanding are what make her an excellent agent.
Her perseverance, ability to target the right buyers and talent in negotiating great outcomes are what make her indispensable to you in the sale of your most valuable asset.Ring Raelene today to make your next move a positive and rewarding experience.
---
Shaan Fries
SENIOR PROPERTY MANAGER
Mobile 0425 820 455
Email: shaan@nealerealty.com.au
Shaan began her Property Management career in 2009, and with an enthusiasm for the industry has quickly established a reputation for her professionalism and dedication. With previous career experience in a senior customer service role, Shaan brings a diverse background, knowledge and passion to her role as a Senior Property Manager at Neale Realty.
Recognised for her attention to detail and sound advice through the leasing and management process, Shaan ensures every communication with new and existing clients is an opportunity to raise the benchmark in quality service, advice and results.Shaan's diligence, honesty and commitment provides her clients with peace of mind and has resulted in establishing trusting and long term business relationships.
---
Ann Shircore
SENIOR PROPERTY MANAGER
Mobile: 0408 807 236
Email: ann@nealerealty.com.au
As a Senior Property Manager, Ann has been in the Property Management industry for over 14 years and has been with Neale Realty for many of those years.
Ann offers her clients an assured approach, combining extensive experience, depth of knowledge, a meticulous attention to detail and prides herself on forming long lasting relationships with both Landlords and Tenants, based on clear, ongoing communication.As a member of the Real Estate Institute of South Australia, Ann is continually attending training and conferences ensuring her industry knowledge is up-to-date.With a conscientious, hands on approach, Ann ensures all issues are smoothly and quickly resolved, no matter how trivial or complex they may be.
---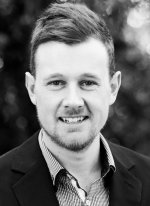 Chris Bills
SENIOR PROPERTY MANAGER
Mobile: 0412 357 494
Email: chris@nealerealty.com.au
Chris brings a wealth of knowledge to our Property Management division with over 10 years experience within the Real Estate industry. He has worked in both Residential and Community Housing sectors and completed Certificate IV In Real Estate Services. Chris has also been highly involved within the National Rental Affordability Scheme and brings a diverse understanding of client needs and expectations.
His passionate and motivated approach has quickly built a sound reputation within the industry and is well regarded for his high level of communication and tailored client service. With a sound understanding of current laws and regulations within Real Estate, clients are reassured that their investment properties are in good hands.Chris strives to provide his clients paramount results each and every time, and is sure to surpass your expectations.
---
Kelly Shaw
SENIOR PROPERTY MANAGER
Mobile: 0418 392 634
Email: kelly@nealerealty.com.au
With over 7 years experience in the Real Estate industry, Kelly brings a diverse background in both Property Management and Sales to Neale Realty. Passionate and dedicated to her roles as Property Manager, Kelly prides herself on her exceptional client liaison skills and attention to detail.
Offering her clients an assured, professional and compassionate approach, Kelly is committed to keeping up to date with industry knowledge. As a member of the Real Estate Institute of South Australia, she regularly attends industry seminars and conferences. With an established reputation for exceeding client expectations, Kelly looks forward to further delivering positive outcomes for new and existing clients.
---
Rebecca Estreich
SENIOR PROPERTY MANAGER
Accounts / Administrator
Email: rebeccae@nealerealty.com.au
Rebecca brings a wealth of knowledge to our Property Investment team with over 12 years experience within the Real Estate industry. She has worked in all areas of Property Management including Residential, Commercial and Community Housing sectors and has completed her Certificate IV In Property Services – Real Estate.
Not only is she a knowledgeable Property Manager, Rebecca's experience in Trust Accounting broadens her all round business knowledge. Highly involved within the National Rental Affordability Scheme, she brings a diverse understanding of client needs and expectations. Rebecca's passionate, personal and motivated approach has quickly built a sound reputation and is sure to surpass client expectations.
---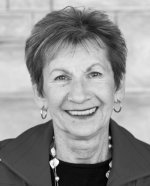 Barbara See
SALES SECRETARY
(08) 8332 1000
Email: info@nealerealty.com.au
Barbara See joined the team at Neale Realty with a varied range of Secretarial experience in many sales environments.
Barbara has worked in many fields including the media and more recently from the Real Estate industry, an area which she thoroughly enjoys.Barbara is an extremely efficient and organised person who has a wonderful warm and caring nature which is reflected in her work ethics and commitment to client satisfaction, all of which, is a huge asset to Neale Realty.
---